No Google ranking without indexation. But reports increased in recent months that more and more pages are indexed with a delay or not at all. Even the URL Inspection tool in Google Search Console isn't fixing the issue.
To improve the indexation of your content, we developed getIndexed.
getIndexed helps you
Index new content (almost) immediately
Inform Google about updated pages
Remove duplicates from the index
How do we do that? Via the Google Indexing API!
Get access to the Google Indexing API with getIndexed
The Google Indexing API is a programming interface from Google that allows URLs to be submitted and removed. Officially, the API only works for pages "that contain either JobPosting or BroadcastEvent embedded in a VideoObject". But our results show that the Indexing API works for any page type!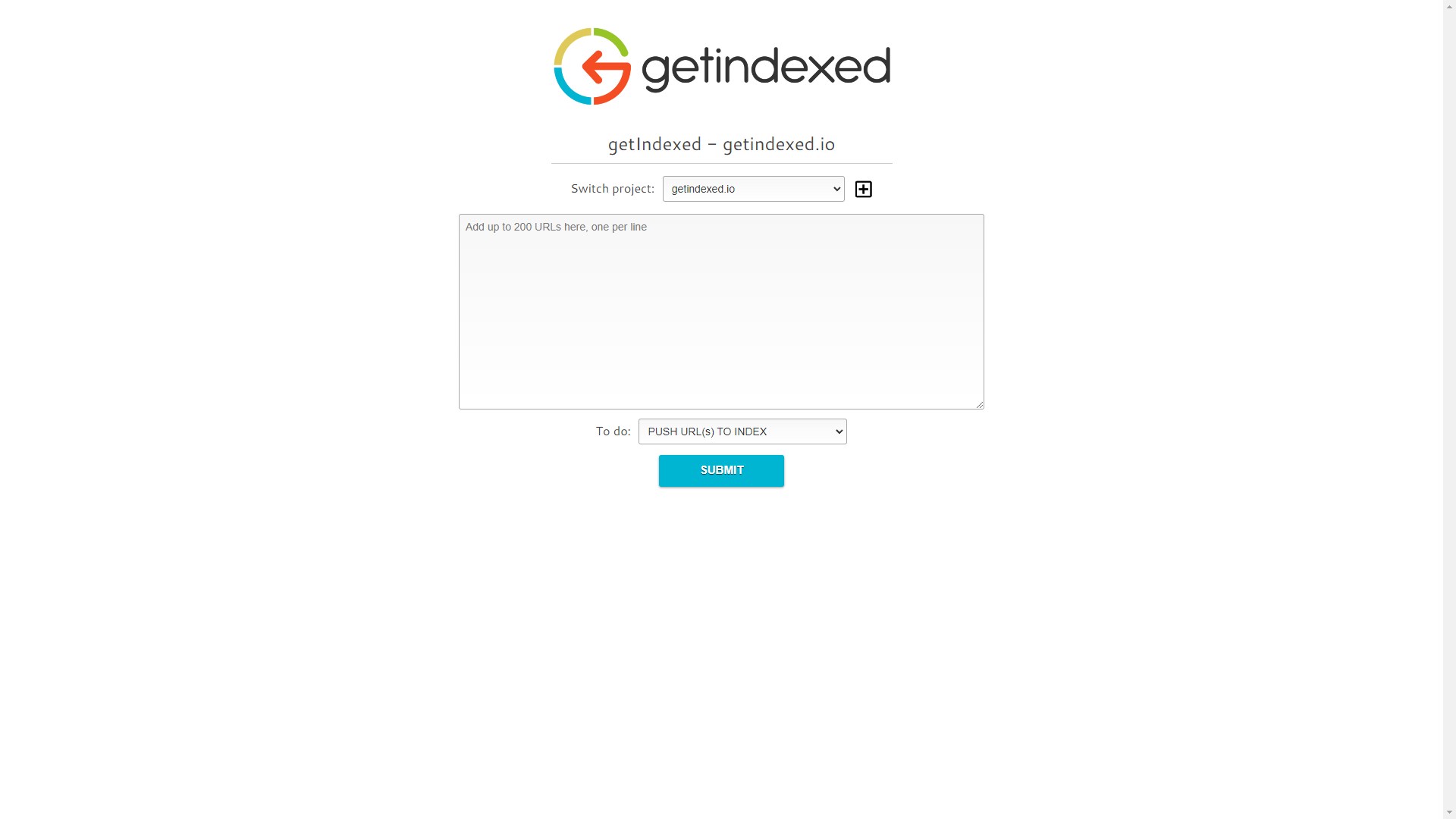 With getIndexed, you have the possibility of submitting up to 200 pages per day to Google for the first time or again. The result: new pages are (almost) immediately available to Google, and updates to your pages are processed in almost instantly.
The conditions
We have opted for a simple billing model: You pay per project and receive a discount from certain scales.
180 Euro (plus VAT) per project and year
200 submissions per project and day are possible
From 5 projects, you receive a discount of 5 % on each project
From 10 projects onwards, you receive a discount of 10 % on each project.
What are the requirements for using getIndexed?
Google offers the Indexing API free of charge via the Google Cloud Console. In order to be able to use the API and thus getIndexed, you need to create a free "service account" and add it as owner to the Google Search Console. We will send you detailed instructions.
Start your free-trail today
Try getIndexed for 7 days for free and see what the tool can do for your SEO-success.